All our foam products start off as raw material expandable polystyrene that are formed through a polymerization process. They are sized to round spherical shaped beads known as bead resin, packaged into large super-sacks, then shipped to Pacific Allied Products for our Foam Packaging manufacturing process that begins with expanding the polystyrene.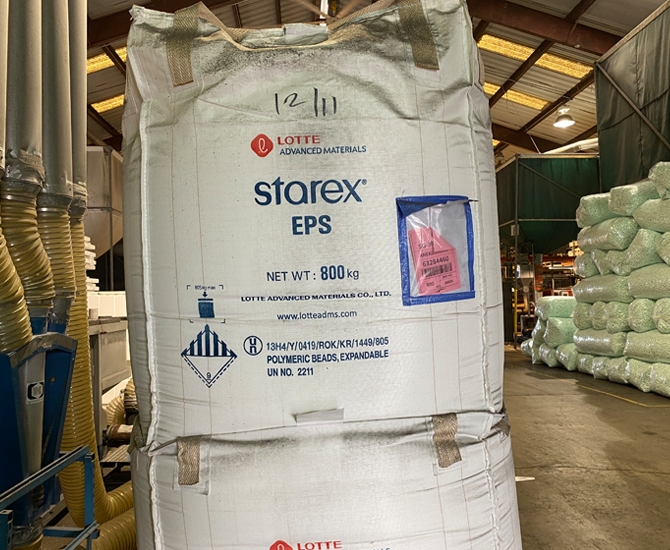 The conversion of raw material to expanded polystyrene is carried out in three stages:
We process bead resin to the desired density PCF ranging from 1.0 – 3.0 at various temperatures to achieve the proper weights. It is then moved to our storage silos to stabilize for a period depending on density.
2. Maturing & Stabilization
Once the beads are transferred to the holding silo, the material will set for 24 hours to cool down and dry, allowing the pressure-equalizing process and stabilizing to take place.
Our shape molding process is performed using a variety of molds made custom to the dimensions required. The mold is then injected with the newly expanded polystyrene to create a variety of finished foam packaging products.
Recreational Coolers
Pacific Allied Products creates recreational coolers of various sizes:
600 – COOLER, LID & ROPE HANDLE – SIX PACK
Dimensions: 11 ¾" x 7 ¾" x 12 ¼"
Wall Thickness: ½"
550 – COOLER & LID, 20 QUART
Dimensions: 11 ¾" x 7 ¾" x 12 ¼"
Wall Thickness: ½"
500 – COOLER & LID, 30 QUART
Dimensions: 20 ½" x 13" x 13 ½"
Wall Thickness: 1"
Newly expanded polystyrene is injected into your mold of choice to produce the perfect shipping container that fits your needs.
Insulated Shipping Containers & Liners
Pacific Allied Products also creates Insulated Shipping Containers of various sizes:
INSULATED SHIPPING CONTAINERS
IKH – Dimensions: 12 ½" x 7 ¾" x 12"
Wall Thickness: 1"
800 – Dimensions: 27 ¾" x 13 ½" x 12"
Wall Thickness: 1"
810 – Dimensions: 27 ¾" x 13 ½" x 10"
Dimensions: 20 ½" x 13" x 13 ½"
Wall Thickness: 1"
850 – Dimensions: 31" x 16" x 11 ½"
Wall Thickness: 1"
900 – Dimensions: 34" x 12 ¼" x 11 ¼"
Wall Thickness: 1 ¼"
Expanded polystyrene can be custom shaped to suit almost any need. With its excellent insulating properties, our liners are the perfect box inserts ideal for shipping products of any temperature and even fragile items. Just insert our liners against every side of your corrugated box to get the job done. To create the right liners for your box, all we need is the following information:
3 inside dimensions of your box (Length, Width and Height)
The required thickness of your liners (minimum thickness ½") We will provide you with 6 liners for every box you need lined
(2pcs) Top & Bottom
(2pcs) Left & Right
(2pcs) Front & Back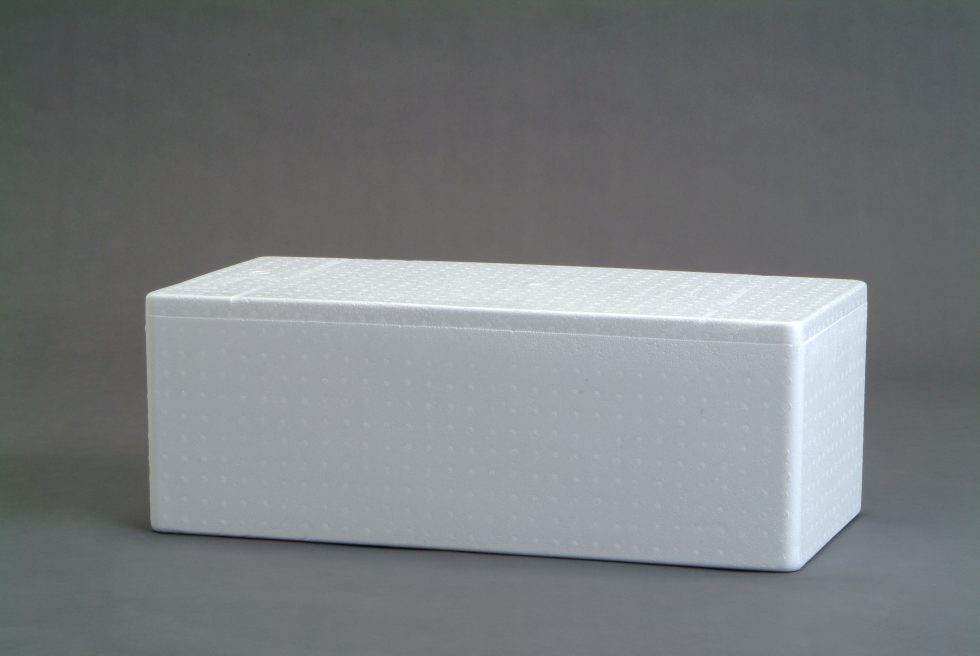 We produce our Packaging Peanuts using a rotary type expanding machine that allows us to perform multiple passes in series. Our Packaging Peanuts start off as pre-shaped resin that must be expanded into the Packaging Peanuts you're accustomed to.
Pacific Allied Products also provides a service we call "Décor By Design". We can cut our foam to almost any shape and create beautiful decorations for your next party, wedding, celebration, etc. Contact us for more information.